2014 Incidents
Jan
37
Feb
24
Mar
33
Apr
47
May
18
Jun
48
Jul
44
Aug
42
Sep
36
Oct
35
Nov
40
Dec
16
Total
420
Past Incidents
2013
464
2012
521
2011
484
2010
507
2009
351
2008
375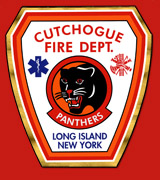 Web Counters
Website Visitors
Since
June 25, 2008

Visitors Today
Dec 21, 2014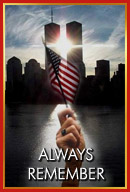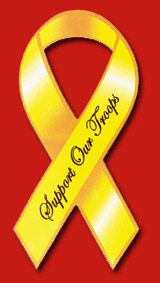 Welcome to the Official Website for the Cutchogue Fire District and the Cutchogue Volunteer Fire Department

3rd Annual Stuff the Sleigh 5k - Thank you for your support!

Web Team, December 17

On Sunday December 14th the Cutchogue Fire Department hosted its third Annual "Stuff The Sleigh 5k Race".

Now in it's third year, the race raised money for the Cutchogue Fire Department Scholarship fund and other charities supported by CFD. A portion of the proceeds will support donations to the American Parkinsons Diesase Assosciation and the Firefighters Cancer Support Network.

With almost ideal ... (Full Story & Photos)

Santa Arrives in Cutchogue by Helicopter

Web Team, December 14

On Saturday Morning December 13th, the community officially welcomed the Holiday season to Cutchogue.

Each year the North Fork Chamber of Commerce in conjunction with the Cutchogue Fire Department and the Cutchogue Fire Department Ladies Auxiliary sponsor the "Christmas in Cutchogue" Celebration.

The morning began at 9:30 am. with a children's magic show that took place at in the truck bays of the ... (Full Story & Photos)


Thank You! - Capital-One Bank Makes Donation to CFD Toy Drive

Web Team, December 12

On Friday morning the Cutchogue Fire Department recieved a special donation courtesy of the Capital-One Bank.

Acting like Santa's elves, employees representing the Cutchogue and Mattituck Capital-One Branches, stopped by CFD to make a generous donation in support of our 3rd annual "Stuff the Seligh" 5k race and Toy drive.

The donation was in the form of $500 worth of toys that will in turn be distributed ... (Full Story & Photos)



Capital-One Representatives with Event Chairman Ex-Chief Tom Shalvey Jr.


Flashback Friday: December 5, 1945

Web Team, December 05

The Cutchogue Fire Department is proud of our 86 years of dedicated service to the community. We are always looking for any old & historical articles representing our past for display on our website and in our firehouse.

The following image is a raffle ticket from the a December 5, 1945 fundraiser in which the department was raising funds for a new hose car to be used in competition, replacing the ... (Full Story & Photos)

Annual Christmas Tree & Wreath Sale Begins

Web Team, December 01

The Cutchogue Department's Annual Christmas Tree & Wreath Sale has begun and will continue until Christmas.

Again the sale features quality Fraser Fir Trees in various hieghts. Starting at $45.00

Wreaths, are $12.00 each for a basic wreath with a bow and Decorated Wreaths are $15.00

Roping is also for sale at the firehouse.

Proceeds from the sale will benefit the Cutchogue Fire Department Panthers ... (Full Story & Photos)

Click Here for More News - Archives

Your feedback is important to us! Feel free to sign the guestbook.